Fiverr is a marketplace where people went from making $0 to making six figures of annual income. Just by doing proper SEO to their gig… In this article, you will learn some tips for Fiverr SEO, so that you can rank your gig higher and start getting more orders.
Without knowing some basic Fiverr ranking factors, your Fiverr Gig may not take off after being listed on Fiverr.
Also Read: Are Forum Backlinks For Google SEO?
Fiverr is like Google. It also has a search engine like Google and follows a well-defined procedure to rank a Gig. You can earn as much as you want from Fiverr just by doing proper SEO on your Gig.
Let's start from the beginning…
What is Fiverr?
Fiverr is one of the most popular online marketplaces in the US, allowing freelancers to present their products and services in the form of 'gigs' on the platform starting at $ 5.
In addition to a main Fiverr gig, freelancers also have the option of providing add-on services, known as 'gig extras'.
If you're just starting out as a freelancer on Fiverr, you'd be looking for ways to optimize your Gigs.
Tips For
Fiverr SEO

: Optimizing The Gig
Do proper Fiverr keyword research
Understand Fiverr image SEO
Use the proper keywords for your Fiverr listings
Rank Fiverr gigs on the first page of Fiverr
Get more orders for your Fiverr gig, and
Make more money on Fiverr.
I'll explain in detail each and every section, later in this article…
What is SEO(Search Engine Optimisation) in general?
SEO stands for "search engine optimization". In simple terms, it means the process of improving your site to increase your visibility for relevant searches.
The better visibility your pages have in search results, the more likely you are to garner attention and attract existing and potential customers to your business.
Now you know!
Optimizing a gig(service) to rank higher on the Fiverr marketplace is called Fiverr SEO…
---
Importance of SEO on Fiverr
SEO helps search engines to analyze the website (Fiverr) and the content connected to it so that it can identify if a searcher's query is relevant to your site.
It is essential that your website and its content, including what is visible to users (i.e. media, content, images) and what is visible to search engines (i.e. images), are optimized for the latest practices. In this way, search engines can understand your site and how to rank the Gig.
No matter what service you offer, it is important to optimize your Gig. SEO represents one of the most common digital marketing strategies and remains very popular because of its reliable return on investment.
In fact, SEO offers the best ROI out of nearly any digital marketing strategy with its relatively low-cost and long-term benefits that can help your Gig grow and bring in passive traffic for years.
As much as most of the traffic to your gig comes from search engines, this means that about 70% of the revenue comes from search traffic alone.
This is why on-page SEO is important. Without it, your service(gig) could be seriously missing out on opportunities to rank for specific search queries.
Without having a proper SEO strategy, your gig(service) could be pushed down in search results by competitors.
---
Benefits of  Fiverr SEO
1. Inexpensive & Powerful Marketing
Our websites can be featured in Fiverr organic results in the most inexpensive way with the help of page structures.
Page ranks also increase due to clearly defined keywords. Link building, on the other hand, attracts a huge budget every year.
2. Improve CTR
Meta description and meta title optimization is part of SEO. This also leads to improved click-through rates for our organic results.
In this way, we make sure not only to appear in the first results of Fiverr but also to assure clicks by users on those results.
3. More Organic Traffic Sources
Images need to be optimized in order to enhance Gig pages, which will not only attract visitors from Fiverr search results but also from Google images.
4. Leverage Long Tail Keywords
Including long-tail keywords in a gig's content is highly essential in order to achieve good rankings and to push upon them.
Hire an expert to optimize your Fiverr Gig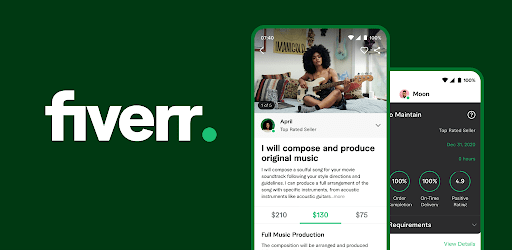 How to do the Fiverr SEO?
Before we begin, I must say that understanding Fiverr SEO and Fiverr gig page optimization will be simplified in this post.
It doesn't matter if you're a new seller or an experienced seller on Fiverr, knowing how Fiverr ranks gigs will help you stay ahead of your competition.
For some of Fiverr's SEO tips, you should pay attention to it, if you want to rank on it…
1. Fiverr Keyword Research
Fiverr keyword research should be done first before listing any gigs on Fiverr. Keyword research for the Fiverr gig is a really important part of gig optimization
With Fiverr, keyword research simply means finding the right keywords that will help rank your gig on Fiverr.
With proper keyword research on Fiverr, you will see and discover the exact keywords that people are searching for on Fiverr.
When you use these keywords that people are typing in, your Fiverr gig will rank well and show up whenever those searches are made.
2. Congruence of Fiverr Gig Title and URL
Once your gig is live on Fiverr, its URL cannot be changed.
To this end, it is advisable to avoid changing your gig title. This is simply because if you do this, your gig title and URL will not match.
If your Fiverr gig title and URL do not match, your gig will lose relevance in the eyes of Fiverr's search spiders.
3. Use Catchy Image As Thumbnail
As a ranking factor for Fiverr, the click-through rate (CTR) of your gig is analyzed. This simply means that you need to pay close attention to Fiverr image SEO.
For example, if 100 people viewed your gig and only 15 clicked on it, it means that your gig has a 15% CTR.
Fiverr will always rank first the gig with the highest CTR because it simply shows that the Gig fulfills the search intent of the searcher.
Your thumbnail should be able to tell people at a glance what they should expect from your gig.
4. Avoid High Bounce Rate on Your Fiverr Gig
Although we have talked about using a catchy image as a thumbnail, you should be careful with a high bounce rate.
If you can get people to click on your gig as a result of a catchy title and good thumbnail, but these people immediately click back on the search result, it will hurt your ranking.
A high bounce will tell Fiverr that your gig doesn't actually provide the solution for the potential buyer.
To avoid this, you should try your best to have a good and detailed gig description that will tell the search every possible detail about your gig.
5. Optimize Your Gig Image
Did you know that your Fiverr image can rank in Google images if, optimized properly?
Google ranks images by looking at the name and properties of the images.
If you want to rank your Fiverr gig image on Google, simply rename your image with your gig title and also add "Fiverr" to it.
As an example, let's say your Fiverr gig title is "I Will Make An Awesome Simple Logo Design", your image name should be renamed to "I Will Make An Awesome Simple Logo Design Fiverr".
That will help to rank your image on Google and get people to click on your gig, which could lead to a sale.
6. Increase Your Gig Favourite
Gig favorites on Fiverr are like signals to the Fiverr algorithm that people love that particular gig.
Gigs with more favorites tend to be ranked high on Fiverr, all other things being equal, if all other Fiverr SEO metrics are in place, your Fiverr gig should rank on the first page without any stress.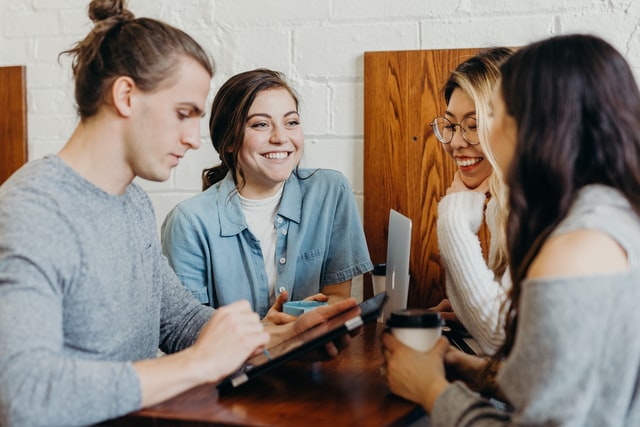 Some Additional Tips to Optimize the Gig…
An attractive profile is important to convince the buyer to trust you. That is why it is important to have a healthy profile.
The keyword is like the heart of your gig. You can use various tools like Long Tail Pro, KWfinder, Hypersuggest, etc.
You can see the most popular Fiverr Gigs have videos in them. It's the psychological factor that images attract more than a simple text, and video magnetizes something more than images.
Another thing you can add to Fiverr Gig's ideas is to use high-quality images that have the keyword included.
As a new seller, you should do your best to get your order delivered within one day to get a handsome start.
Although, the newcomers to Fiverr often think that they must offer their services for $5 to get the first order.
Use the tags that could create relevance for your services and improve your

Fiverr Gig SEO

. You can add tags while creating a gig, Fiverr allows up to 5 tags to use in the concert.
Share your Gig on social media platforms like Facebook, Twitter, and forums like Reddit. As most of the public is active on social media, there are higher chances of getting impressions, clicks, and even orders. It also increases your organic ranking by 300% as more people visiting your Gig.
Wrap Up…
You can implement proper Fiverr SEO on any gig. No matter the type of service, you offer in that gig.
If you are looking for an expert who can do it for you in a proper way then, check this out… 
FAQ
Despite what you think, you can earn well over $ 5 per job with Fiverr.
Fiverr is a great way to use your skills while earning a little extra cash.
Yes, Fiverr SEO works. You should choose the least difficult keywords and use them in the title and description. Check out this post for more tips.
To optimize Fiverr gigs, you need to make sure what type of image of Gig you are uploading to your profile. It should be of high quality and relevant to the description of your Gig.
Implement a proper Fiverr SEO strategy and optimize that gig to rank on the first page.
Fiverr is wonderful for beginners due to the low barriers at entry. All you need is a skill that people are willing to pay for, and the only thing you need to invest is some time to research to set up your Gigs.
Check our other post about keyword research in Google SEO called SEO analysis