If you get a link from a forum, you can call it a forum backlink (or just a forum link). We generally create different types of backlinks to rank our websites for target keywords…
Also Read: Amazing SEO Tips For 2021: Beginner-Friendly
Forums may not get as much love and attention these days, but they are still a very valuable marketing tool.
This post shows the link building strategy, read this full post…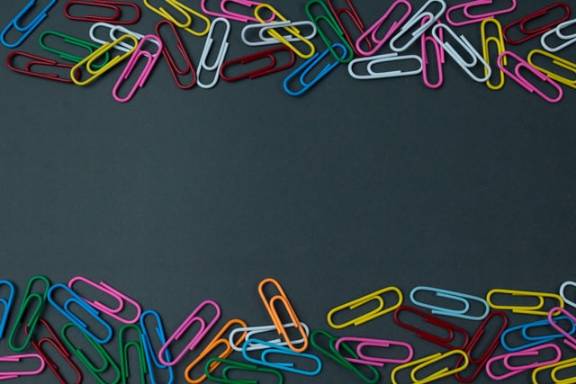 Are Forums Still a Viable Way to Get Backlinks?
Simply put: Yes! Very much so. Building links on forum sites is still a viable way to rank blog post…
But in addition to providing you with high-quality backlinks, being an active forum participant gives you two additional Search Engine Optimization benefits::
1. Forums help you drive targeted traffic to your site.
Forums give you direct access to hundreds (even thousands) of members who make up your target audience.
This means that you have the potential to persuade those members to visit your site…
2. Forums allow you to establish relationships with influencers in your industry.
They allow you to interact and build relationships with other key influencers who can further help you build your business.
But not all forums are created equal.
There may be many different forums for you to join, but that doesn't automatically make them valuable to your business. Some forums will provide little value because:
They're inactive. This means that the forum still exists, but is not actively participated in or managed.
Their links are no-follow. This means that you won't get any "link juice" from the links pointing to your site.
They're not industry or niche-specific. This means that the forum is not related to your industry or niche.
What Makes a Forum Valuable for SEO?
Link juice from a high DA blog or forum is good for your blog to improve its ranking on Google.
Especially if you are active in a niche forum that allows do-follow backlinks, you will not only get a quality link to your site but you will also get targeted referral traffic.
In order for a forum to be considered valuable for your SEO efforts, it must:
Have an active and vibrant community
Allow do-follow links that give your site valuable link juice
Be related to your site's industry or niche
What actually is a Forum Backlink?
There are many link-building techniques such as Guest Posts, Comment Links, Profile Links, Web 2.0, etc.
Forum backlinks are types of backlinks that drive quality traffic in most cases.
Getting links from forums is called forum backlink. Try building backlink on a forum that offers do-follow backlinks…
List Of Forum: Do-Follow Backlink
Here is a list of follow-up forums that have high domain authority, register there, use your blog link as your signature, and make sure you stay active as these forums are very active and you will get backlinks and traffic.
Save this forum backlink sources…
http://www.v7n.com/forums/
http://forum.joomla.org/
https://www.cnet.com/forums/
http://forums.mysql.com/
https://forums.digitalpoint.com/
https://www.sitepoint.com/community/
http://www.warriorforum.com/
https://forum.deviantart.com/
http://filesharingtalk.com/forum.php
http://www.geekvillage.com/forums/index.php
http://mygamebuilder.com/forum/
https://www.phpbb.com/community/
https://www.webhostingtalk.com/
http://www.gardenweb.com/
https://forum.filezilla-project.org/
http://www.antionline.com/
https://forum.xda-developers.com/
https://forum.whatismyip.com/
https://ubuntuforums.org/
http://forum.audacityteam.org/
https://www.windowsforum.org/
http://forums.seochat.com/
http://www.cheftalk.com/f/
http://www.businessadviceforum.com/
http://idpf.org/forums
To be very honest, it is not possible to be active everywhere, but I will suggest that you visit all the forum sites and select 3-4 forums of your choice according to your niche and stay active…
…This link building method is not a waste of time…
Now, let's see how to find active and relevant forums that offer follow-up forum backlinks.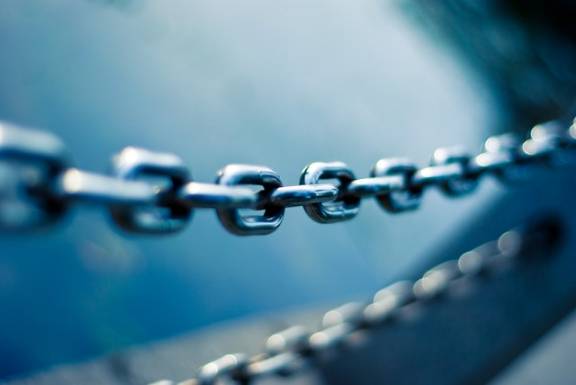 How to Get Do-follow Forum Backlinks by Own Research?
1. Finding Industry-Related Forums to Post On
Posting in active forums is pretty straightforward. For example, if a forum has not had a new post since 2020, then it is not active.
Also, Google will pass provide backlinks to unrelated sites with very little "link juice" to your site if the niche is unrelated.
For that reason, We recommend targeting only forums related to your industry.
So how do you go about finding industry-related forums?
To do that, you can use Google Search Strings. Google Search Strings are by far the best method. What they do is allow you to get specific with your searches and uncover hidden gems.
forum + keyword
2. Determining Do-follow Links On Forums
So now you have a list of industry-related forums with real potential.
The next step is to find out which type of link is used, whether it is a no-follow or do-follow?
if these forums offer do-follow backlinks. Because if not, then they are not worth it.
Procedure to check:
"Inspect" a link
If you use Google Chrome, you can find out if the forum links are "Do-follow" by using the "Inspect" function of the browser. Is that how it works:
First, visit the forum in question and find a post with links:
Then
, hover over a link you want to check, right-click it and choose "Inspect" from the drop-down menu…
… and you'll be shown the URL for the link along with all of the HTML markup—which is the key to using this method.
If the link is no-follow, it will contain rel="nofollow" in its HTML markup …
… and if it's do-follow, then you won't see
rel="nofollow."
3. Earning Do-follow Forum Backlinks
There are three main ways to earn do-follow forum backlinks:
1. Forum Profile Page
A profile page is generated just after you join a forum. Virtually all forums have a profile page that lets you add your information and let you enter your website URL into a specific section.
2. Forum Signature
This is the area beneath a forum post that displays your personal "signature." Some forums will allow you to include a link to your site in this section.
3. In-post links
These are links that are included in individual forum posts. These links can be the complete URL or anchor text.
Check all three areas with each forum you join…
Not all of these options will be available in all forums. Nor will they all allow do-follow links.
4. Developing Your Ongoing Forum Posting Strategy
Once you've located where to put your do-follow links, your next step is to develop your forum posting strategy.
But before we get into that, it's important to note that each forum you join will have its own specific set of rules and guidelines to follow.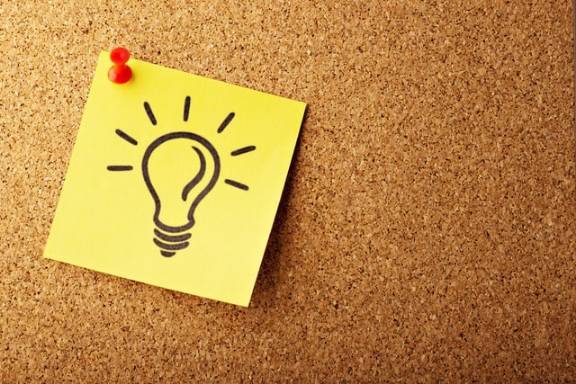 Here are five of the most common rules to follow:
1. Read the forum rules and guidelines.
Always, always read the forum rules and guidelines before making your first post. These rules will prevent your profile from getting banned and having your profile removed.
2. Be respectful to all members.
This includes other members like you plus the forum moderators. It's okay to disagree and voice your opinion. It's never okay to use derogatory and inflammatory language to do this.
3. Be helpful and contribute.
Remember, your goal is not only to create backlinks but also to generate more traffic and establish valuable connections. The best way to do this is by giving other members helpful advice.
4. Don't blatantly promote yourself.
Blatant advertisement (Shameless advertisement) on forums is a great way to get banned quickly. Promote yourself by providing value to other members.
5. Stay on topic.
If you can't contribute to the current conversation but have something related to share, the best thing to do is to start a new thread and start your own conversation.
Use this strategy for forum link building. Building backlinks in a forum is not rocket science…
Other Important Points to Keep In Mind When Posting
1. Don't spam one-liners.
In simple terms, don't reply to posts with "Great post!" and the like. That's a good way to get flagged and potentially banned.
2. Don't spam links to your site.
Including a link in a post to an irrelevant page on your site throws up all kinds of spam flags to moderators. As well as including a link in every response you post (even if it is relevant). Both will get you banned and your profile removed.
3. You don't have to post daily.
If you want to, and can add value, then, by all means, do so. But it's not a requirement. Posting once a week is more than enough to earn valuable do-follow forum backlinks.
Additional Benefits to Being Active On Forums
Forum members are exclusive members of your target audience and every day they discuss topics that are directly related to their industry and niche.
With that in mind…
Here are five additional major benefits to posting on forums:
1. Build brand identity.
Forums allow you to build brand awareness with relative ease. You're getting exposure for yourself and your business from hundreds, possibly thousands, of potential customers. That's a big problem.
2. Gain more authority in your niche.
Earn the respect of other forum members and you will soon be seen as a trusted authority. Ask the countless experts who have had success answering questions on Quora.
3. Build valuable relationships.
Every member on a forum is a potential connection that can propel your business to new heights. Make friends, build relationships and become an active member of the community.
4. Discover what's important to your target audience.
Forums often represent the heartbeat of your industry. As such, you can easily gain insight into what's trending and what's most valuable to people who represent your client base.
5. Find new content ideas.
Every day new questions and ideas are discussed in the forums. Take advantage of this and use it to develop fresh and innovative content ideas for your own site. This type of content works well!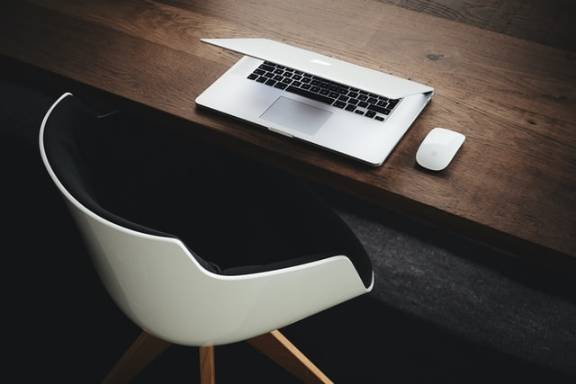 Wrap Up
Forums may not get as much love and attention these days, but they are still a very valuable marketing tool. Especially when it comes to creating backlinks.
A lot of online forums still allow do-follow links, making them prime territory for getting valuable authorized backlinks.
Always remember that forum links are quality backlinks…
FAQ
Guest Posts, Comment Links, Profile Links, Web 2.0, and whatnot. Forum link building is another SEO technique that you should include in your link-building campaign.
I have seen many tech blogs ranking in medium competition keywords using forum backlink.
There are three main ways to get do-follow forum backlinks:
Forum Profile Page: This is your profile page that is generated after joining a forum.
Forum Signature: Special field to post a link.
In-post links: Posting link while discussing forum (aka forum discussion)
There are only two types of backlinks: do-follow and no-follow backlinks. A person when reading a web page will never see the difference between a do-follow and a no-follow backlink.