Understanding search intent can be the secret ingredient that takes your content strategy from acceptable to outstanding.
So what is search intent? And why it matters In SEO?
It actually means putting more effort into really understanding what people want, what their motivation is as they navigate the buying funnel, and what their intention is when taking certain actions.
So, let's take a look at what intent marketing means on Google and how it can improve overall SEO success by helping businesses better engage with their visitors.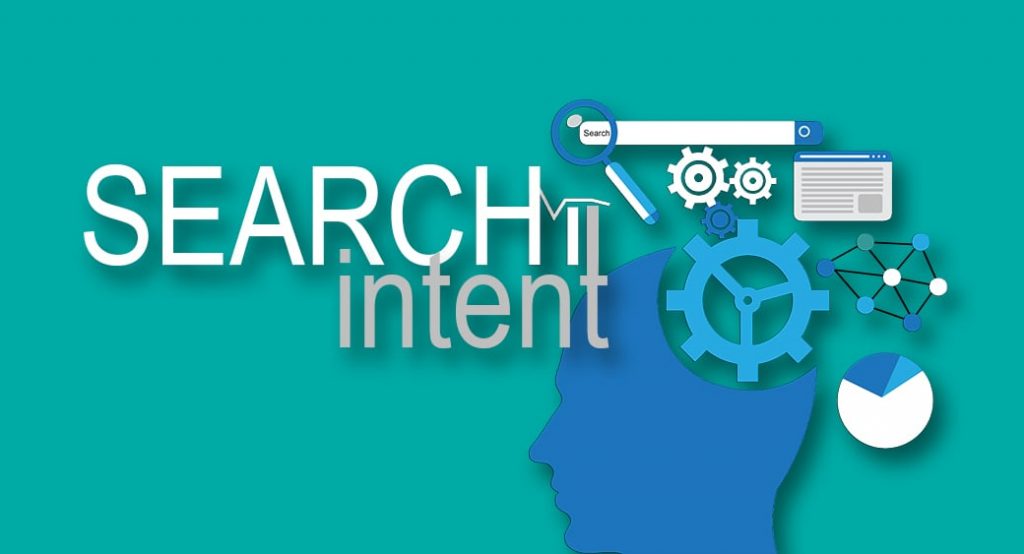 What is search intent?
Search intent is the why behind a search query. In other words, why did the person make this search? Do they want to learn something? Are they looking to make a purchase? Or, are they looking for a particular website?
This means people looking to navigate to a website, to buy a product/service, or to find information. In fact, the search behavior and intention behind common search habits.
Why search intent matter?
Google's goal is to provide users with the most relevant result for their query.
Google also claims that its mission is to "Organize the world's information and make it universally accessible and useful." So yeah, that's a bit of a no-brainer.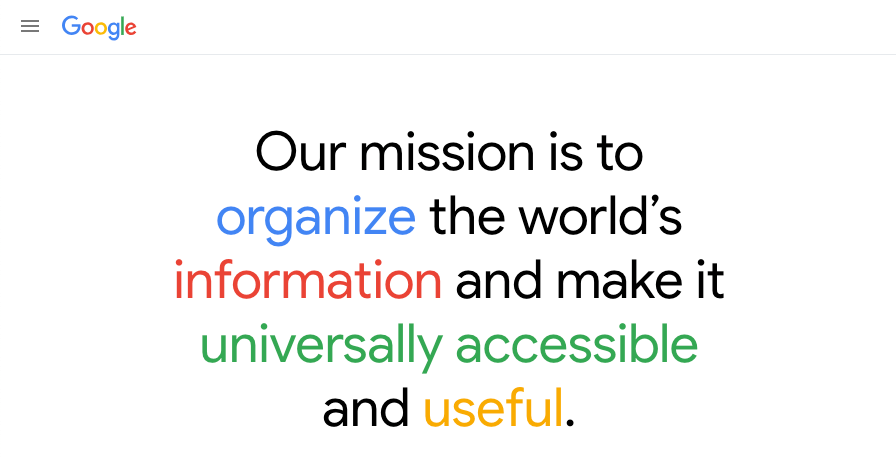 But we are SEO. Why does none of this matter?
If you want to rank on Google in 2020, it must be the most relevant result for the query. First of all, that means creating content that aligns with search intent.
Types of search intent
While there are endless search terms, there are just four primary search intents:
Informational
Preferential/Commercial Investigation
Transactional
Navigational
Now you may be thinking, that's all well and good, but what do they mean for my content? Fortunately, I have broken each one down with example terms that suggest intent.
However, keep in mind that the searches are not binary; many will fall into more than one category.
1. Informational
As you may have guessed, searches with informational intent come from users looking for…information! This could be in the form of a how-to guide, a recipe, or a definition.
It is one of the most common search attempts, as users can search for answers to an infinite number of questions. That said, not all informational terms are questions.
Users who simply search for "Bill Gates" are probably looking for information about Bill Gates.
Examples:
How to boil an egg
What is a crater
Ruth Bader Ginsburg
Directions to JFK Airport
2. Preferential/Commercial Investigation
Before they are ready to make a purchase, users start their commercial investigation.
This is when they use search to research more products, brands, or services. They're past the informational stage of their research and have narrowed their focus on a few different options.
Users here often compare products and brands to find the best solution for them.
Note: These searches often include localized, non-brand terms, such as "best body shop near me" or "top sushi restaurant in New York."
Examples:
Semrush vs Moz
Best website hosting service
Squarespace reviews
WordPress or Wix for blog
3. Transactional
Transactional searchers are looking to make a purchase.
It could be a product, service, or subscription. Either way, they have a good idea of what they are looking for. Since the user is already in purchase mode, these terms are usually branded.
Examples:
buy toaster
seamless coupon
smartphone deals
john lewis sale
4. Navigational
These search engines are looking to navigate to a specific website and it is often easier to do a quick Google search than to type the URL.
The user could also be unsure of the exact URL or be looking for a specific page, for example, a login page.
As such, these searches tend to be brand names or websites and may include additional specifications to help users find an exact page.
Examples:
Gmail login
Yelp
SEO basics Ahrefs
How to use SERP data to identify intent and relevance
Below you will find the exact process I use when writing SEO content for my clients. I'm going to use a test keyword: "Small Business CRM".
We will analyze the keyword first. Then look for the search intent behind it. And finally, evaluate the pages that are currently ranking for this keyword to find out what content could rank better there.
Step #1. Keyword Analysis
You have to begin by assessing the value of the keyword. Doing so requires no more than running it through a keyword research tool to gain insight into it.
And in the case of our test phrase, I can see significant interest (2,112 searches) and commercial value ($ 46 cost per click) behind it.
So, off to a good start.

Side note: Another metric worth paying attention to is the keyword difficulty. Although I suggest you consider it in the context of the actual SERP, rather than as a stand-alone metric.
Step #2. SERP Analysis
Next, run your keyword through the SERPChecker. You'll find the information you need there.
So, here's the result for "small business CRM".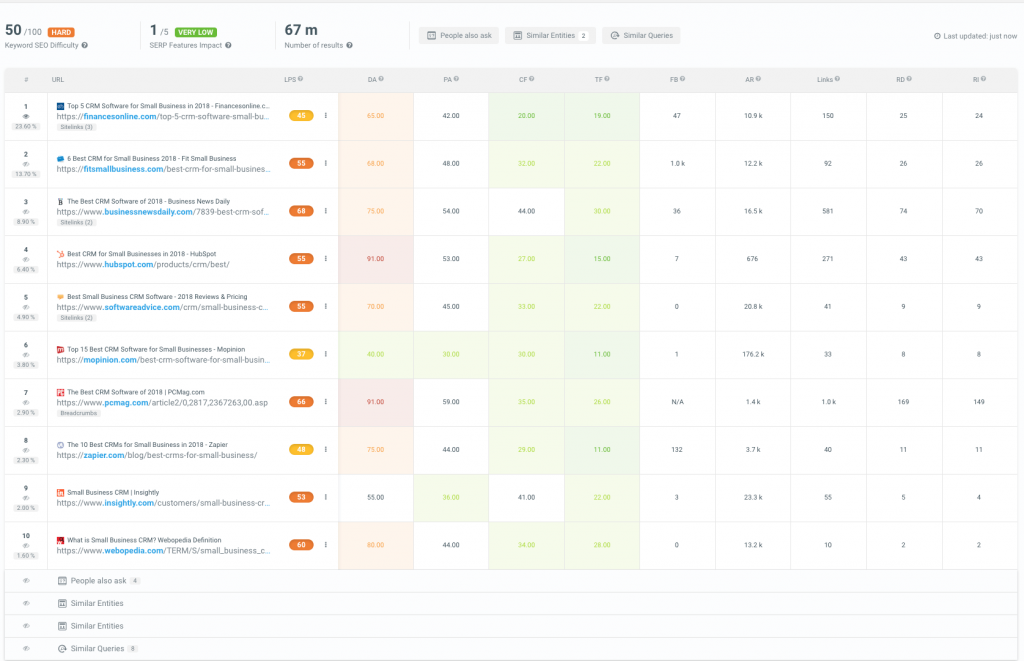 Before we go through different information on it, let's chat about any assumptions you may have about the keyword quickly.
Because if you ask me, I'd imagine that searching for "small business CRM" would reveal pages of companies offering such software. But that's not the case with this SERP, is it?
Even though it features two CRM companies – Hubspot and Insightly – the SERP doesn't include any of their product pages. In fact, looking at the ranking pages, most ranking pages have something else in common:
They include a list of CRM vendors.
Look, these are the top five pages:

See? They all promise to show you some best small business CRM products.
The above tells me that Google, most likely, considers this to be a commercial phrase.
According to the search engine, anyone searching for this keyword would want to discover CRM vendors and compare their offerings.
And so, based on the above, I know that to rank for this phrase, my content would have to target its intent and deliver similar information to the others in SERPs.
Fun fact: Hubspot uses this approach in their SEO strategy too. Note that, in spite of offering a CRM product themselves, they target the phrase with a list of the best CRM vendors.
And so, as the first thing, look for the types of information Google displays at the top of SERPs. This way, you'll identify the intent behind your keyword. Or at least, the intent Google considers for it.
But that's not all.
I go deeper. I analyze what types of content rank on page one.
It's simple in the case of our test keyword. Most of the ranking pages are blog posts. But you may find that other phrases return different content types. If that's the case, focus on the top five results, and target a similar content type.
Evaluate other information in the SERP
Featured snippets, people also ask related searches, and other information Google displays could reveal more about what content to write for your keyword.
For example, the answer box suggests the opportunity to appear on position zero.
The "People also ask" section will show you the most common questions associated with your keyword.

So, will "searches related to…" and many other SERP elements.

Review the SERP thoroughly to collect all this information.
Look at the common words in search listings
Finally, skim through the top-ranking pages' headlines. Look for common words or other patterns that you could replicate in your content.
For example, all pages ranking for our test keyword takes a common approach. See?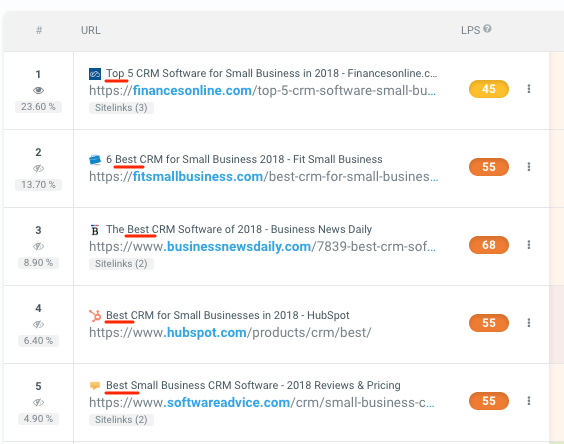 Step #3. Content Analysis
As the last step, visit the top-ranked pages to analyze their content structure.
In particular, evaluate:
What subheadings they include. Do they push the keyword or focus on engagement?

How long is the content?

How deep do they go into the subject?
This is a manual process. And it requires some training. But keep going. Over time, you will learn to spot the common threads on those pages.
---
Finally, identify any additional terms related to your keyword that they include
You can do this manually, but I prefer to use the Chrome extension from Mangools.
One particular feature comes in handy here – the On-Page SEO analysis of keywords on any page. Here's how it looks for Hubspot's list of best CRMs.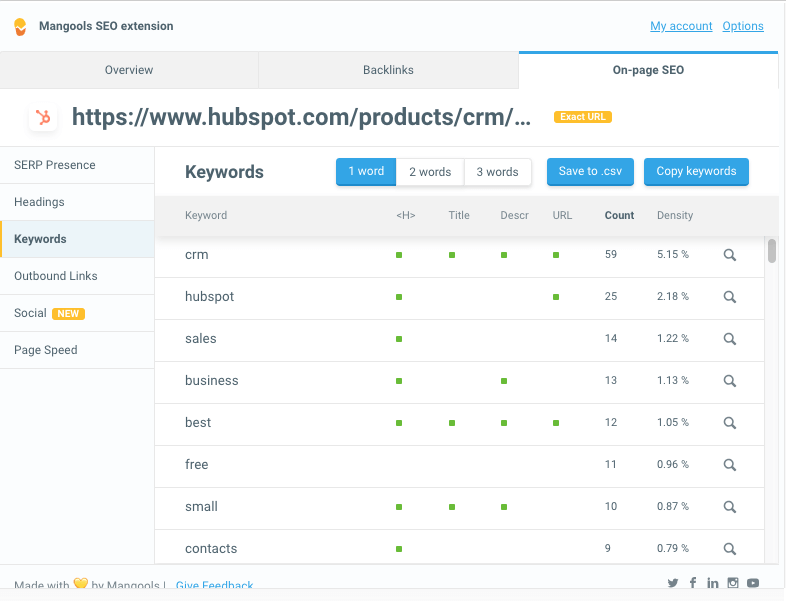 See how you can switch between one-, two-, and three-word keywords. Use it to get a complete picture of how they optimized the page.
Cool, huh?
If you would like to learn more about SEO analysis, then do consider checking this post…
Final Thoughts
Search intent is perhaps the most important "ranking factor".
If you don't give search engines what they want, your chances of ranking are slim or nil. We have seen it over and over again with the content that we post here on the Work In Home blog.
FAQ
Types of searches are 1. Informational, 2. Preferential/Commercial Investigation, 3. Transactional, 4. Navigational
Matching the user's search intent helps you develop your business as an authority in your field. Providing relevant information that matches a user's search tells your audience that you know their information.
---
Listed below are a few topics related to Keyword Research.
This guide contains all the information to improve your website's search engine ranking by researching keywords.